Sterling Source Specials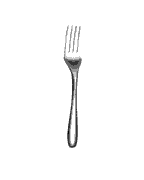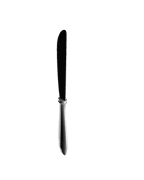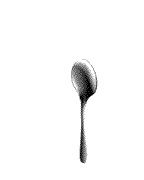 Reed and Barton Love Disarmed high relief pattern
1x4
N
ew in wraps Place setting New French Blade Newer $500;
Older Bouillon $265; 2 Piece Salad Set sharp strike Old marks $695; Fish Serving Slice Old marks $425
Older Lunch Fork Pat Dec 5 1906 7 1/8" $275; Older Sugar $175; Newer Roast Carving Fork $55;
Hollow Handle Cake in New Wraps $200;
Gorham Buttercup 12 x 6 Dinner Size settings Cream soup hollow handle butter $225


Towle Marguax 12 x 4 $300 per setting


Dauphin Newer with Gorham marks and some Older Marks


Dauphin
3x4 Newer $300 (Gorham) ;
2 *** Lunch Forks $70; * Salad $120; 4 Desserts (Gorham) $125;
4 *** Demis $45; *** Fruit Spoon $75; *** Beef Fork 7 5/8" $275; Berry Spoon ~ 8 ¾ " $385; Cracker Scoop $775;
Lunt Eloquence 8 New Salad Forks $55 each
Royal Danish 15 New Teaspoons $32 each
Golden Edgemont Gorham 1987 8 four piece settings new in Fresh Wrappers $225 each
Many other patterns/pieces new in Wrappers
Kirk/Stieff Golden Selene All new in wrappers except 4-5 pcs and with silver anti tarnish gray bags:
Golden Selene 4 Desserts/Ovals $55; 12 Iced Tea $48; 12 Cocktails $34; 4 Tablespoons $100; Pierced Table $115; Gravy $115; 2 Piece Carving Set $125; Sugar/Small Server $42; Olive/Pickle $34; All Gold Accent is excellent
Gorham Chantilly Like New Full size Salad Forks $44 Each Place Size Place Forks $55 Several serving pieces
Gorham Chantilly Lunch/Place. Dinner sizes, 2 Tablespoons $115; Other new in wrappers pieces. Two Very rare Crumbers (get the crumbs off the table!!!) $995 1904 version; Monogram *R Crumber with Gorham *R Butler (to catch the crumbs!!!) $1495; Sardine old marks $255;
Huge Set Absolutely like NEW!! All monogram H with Lunch and dinner for 12 w 12 Salads 24 Teas, 11 Ice Cream Forks, 12 Cocktails 12 iced Teas 12 All silver butters carving sets macaroni and more $3500;
Gorham Strasburg Many place settings some serving pieces Triple Monogram Mustard Spoon Original $95 Mustard No Mono $115
Gorham Versailles Crisp
1888 Triple entwined ciphers
on back. Full size teaspoons $29 each.
Each has a Cherub with a harp.
12 Demis Gilt Bowl Mono C on back Pairs $50 each pair Copyright date Acid etched bowls 6 Demis $45 a pair Not acid etched no mono
6 Pristine condition cocktail forks $40 each
Meat fork $110; Cheese Scoop Heavy $175
Soup Ladle Buffed 13 " $595/*W gilt Bowl $575; *** Punch Ladle Gilt Bowl $695;
L@@king for a HUGE SET?? We have several patterns with up to 20 four piece settings and servers included Email for details. Wallace Rosepoint (new 66 piece set (12 5 piece settings plus servers) $3100 w/box and felts) , STRADIVARI/ Stradavari, Golden Aegean Weave, Romance of the Sea or Grande Baroque all by Wallace. Prelude or Joan of Arc by International. Several have new, never used pieces.
ALSO HAVE A SET FOR 20 of Wallace Capri Golden Aegean Weave Stainless $700
Lots of 4pc settings
Wallace Grande Baroque And Wallace Baroque S T A I N LE S S !!! Antique Baroque looks just like GB!!!! Knife $4; 3 Forks $6; 3 Desserts $6; 7 Teas $4;
Gorham Chantilly
International Joan of Arc Have 11 Dinner knives New French need Modern blades
Many soup ladles and Cucumber (cuke) servers >> Whiting Radiant Cuke $225 Email for information on others
Also many rare, odd, and older pieces. Bowls, candy dishes, tea strainers Almost anything in sterling...even Tiffany Book ENDS L Shaped $125 !!!! And a sterling YO YO $65!!!
Tiffany two Handle Vase mono's both sides and on the bottom 1892 7" tall $625
Fairfax Five Rare Fish Forks $80 each 12 Mono Fish Forks $70 each
Gorham Decor 13 Cream soup $45 ea; 3 Salad forks $60 ea; Hollow Handle Butters $33; Forks 7 3/8" $40; 8 Iced Teaspoon $45 each plus more
International Abbotsford Soup Ladle $325; All Silver Pie Mono P $195 + Misc other pieces
Various patterns of Cake Breakers They look like an Afro Comb with Steel prongs $42
International Prelude Salad forks $30 each
LABORS OF CUPID Sardine Gilt $395;
MORNING GLORY Gilt Gravy Ladle 7 ½" $395;
Shiebler Unknown Very Unusual design Gold Washed Bowls -- 6 Shallow Sherbets/Ice Cream Spoons $295 Mono MR on back
Tiffany Wave Edge 1885 Pattern Monos 4 Lun Forks $58;
Tiffany 4 Chrysanthemum Like New Lunch Forks $75
Wallace Sir Christopher 4 piece Place Size settings $135 Dinner Size $155; Servers also
Wallace Lotus All Mono R 6 Din Knives New French 12 Lun Forks 4 Salads, 8 Teas and 12 All Silver Butters $900 Many pieces new in Factory wraps.
Wallace Royal Rose Several serving pieces some place pieces as well Only one size
Over 900 patterns in stock Thousands of pieces
Terms: Checks must clear, Sorry no Visa/MC. Money orders OK. We Will need your shipping address. We will add you to our want list if you want. 25 Day return right.
Note: UPS/USPS/FEDEX shipping is extra. Cal residents must add 8% sales tax
E-Mail to , click>>

Write or call
The Sterling Source Box 60104 Sacramento CA 95860
800 546-8720 Verizon cel 916 206-1449
Click >> > > Back to Home
Silver Plate Set for 8 French Chippendale 1951 Reed & Barton Eight 5 piece settings like new with meat fork, table/pierced table, sugar spoon, master butter knife 45 Pieces $195 for the set
Send mail to stersource@aol.com or click >>
with questions or comments about this web site. Copyright © 1997-2018 The Sterling Source Also collecting US Military currency used overseas 5 cents to $20 and older US currency and error notes.
Last modified: 20 Aug 2018